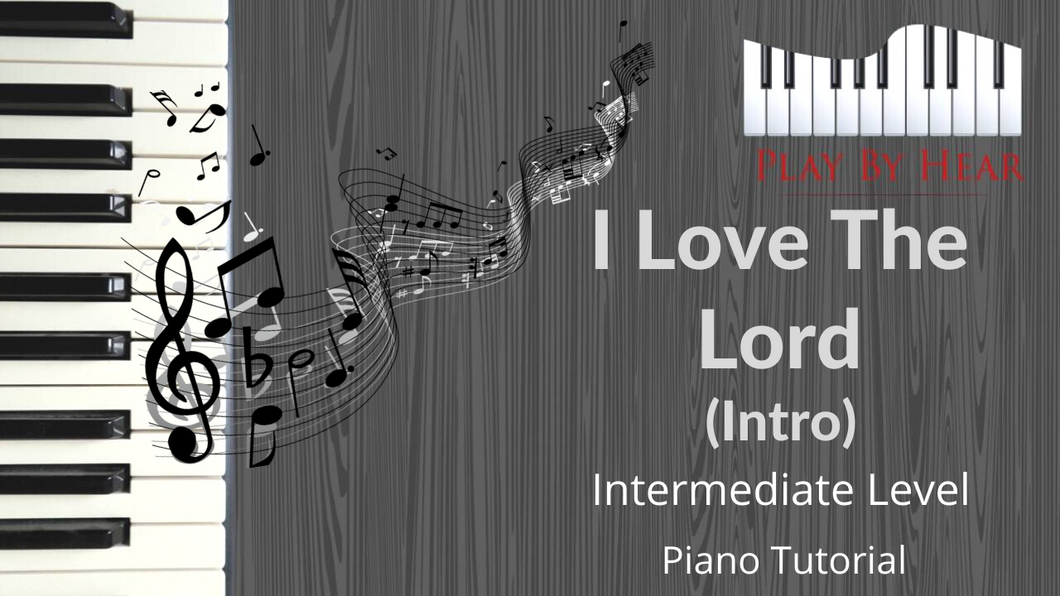 "I Love The Lord" by Richard Smallwood | Intermediate Piano Tutorial
Intermediate Level - "I Love The Lord" (Intro) by Richard Smallwood 
Instructional Piano Lessons In Video Format To Review As Much As Needed!
Download The Attachment Provided And Get Started Right Away
This Piano Lesson Is Instructed By PlayByHear's Own Founder Carl Kenerly, Who Breaks Down The Song "I Love The Lord" At A Level For Intermediate Level Piano Players. This Is Intended For Musicians Who Have Typically Mastered Our "Numbers System" &/Or Finger Coordination And Seeking Tools To Improve Their Skills. We Always Strive To Add Understanding To Your Gift Of Ministry. Remember Don't Just Play, Understand & Be A Blessing To Your Church.