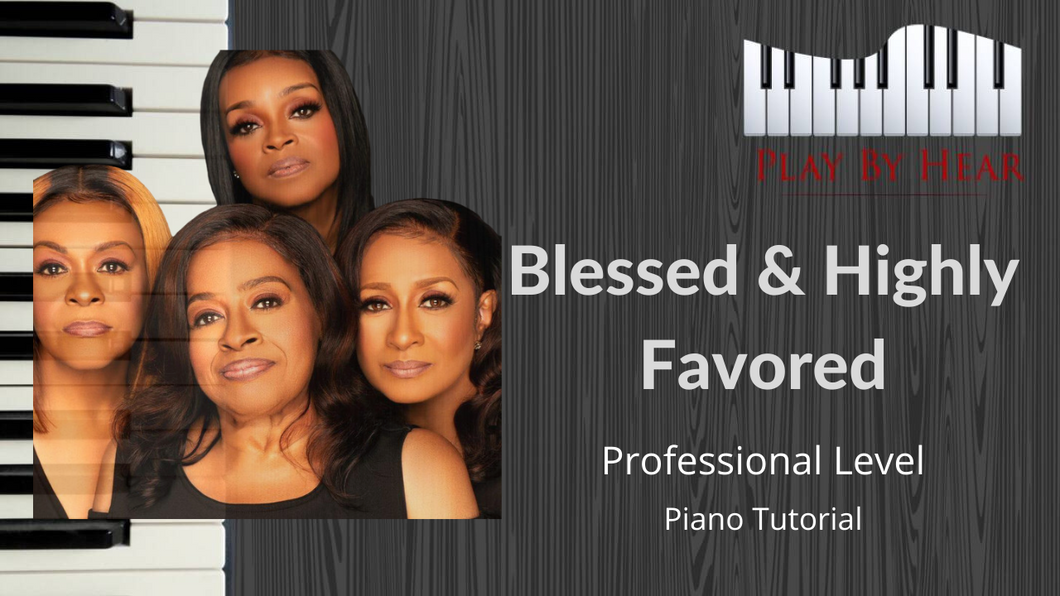 "Blessed & Highly Favored" by The Clark Sisters | Professional Level
"Blessed & Highly Favored" as performed by The Clark Sisters
Professional level 
Key of E flat.
Instructional Piano Lessons In Video Format To Review As Much As Needed!
Download The Attachment Provided And Get Started Right Away
This Piano Lesson Is Instructed By PlayByHear's Own Greatly Talented Stephen Morris, Who Breaks Down The Song "Blessed & Highly Favored" At A Level For Professional or Well Seasoned Piano Players. We Try To Get All Those "Twinkie Chords" So Get Ready!