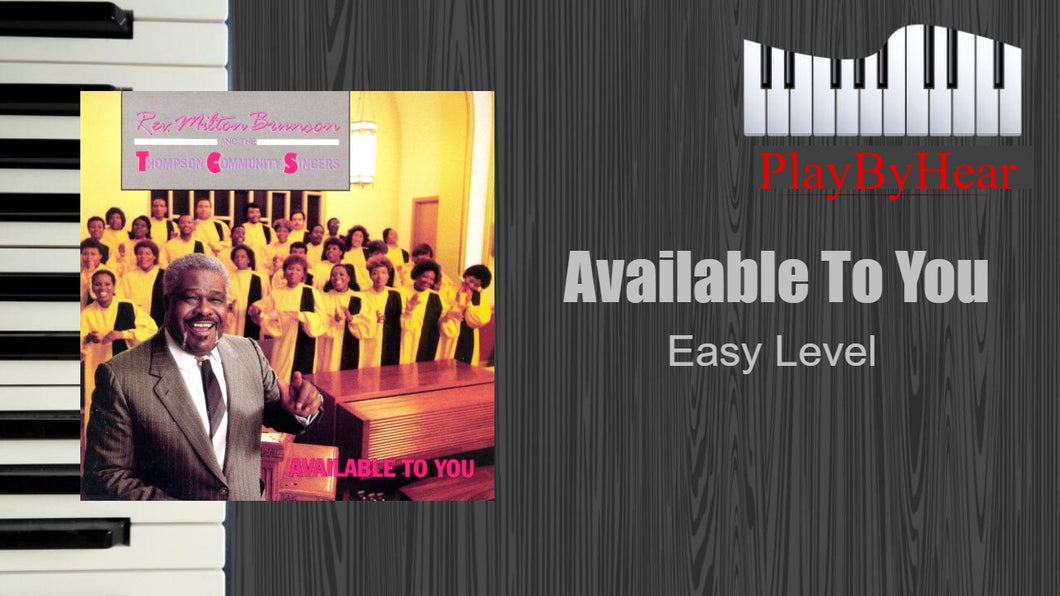 "Available To You" by Milton Brunson
"Available To You" by  Milton Brunson and the Tommies
Easy Level
Key of B flat
Instructional Piano Lessons In Video Format To Review As Much As Needed!
Download The Attachment Provided And Get Started Right Away
This Piano Lesson Is Instructed By PlayByHear's Own Greatly Talented Stephen Morris, Who Breaks Down The Song "Available To You" At An Easy Level For New Piano Players. This Is Intended For Musicians New To Playing And Seeking Tools To Improve Their Skills. We Hope To Not Only Add To Your Playlist, But Also Add To Your Confidence! We Always Strive To Add Understanding To Your Gift Of Ministry. Remember Don't Just Play, Understand & Be A Blessing To Your Church.